If you believe that material available on any of our client sites infringes on your copyright(s), please notify us by providing a Notice and Notice (Canada) or DMCA (United States) notice. Upon receipt of a valid and complete notice, we will attempt to remove the material and/or make a good faith attempt to contact, via email, the user who uploaded the material.
Please note that we are unable to process "Notice and Notice" (or DMCA in the United States) notices that refer to sites hosted on third party servers that we do not provide services for.
Before submitting a "Notice and Notice" (or DMCA) notice, it's important to consider if the manner in which the material is used falls under fair use. If you are not sure whether material located on a site infringes your copyright, or if it is subject to fair use protections, you should first consider seeking legal advice.
Please be advised that you may be liable for damages (including costs and attorneys' fees) if you materially misrepresent that material or activity is infringing. We will highlight such abuses and seek to collect those damages.
Your "Notice and Notice" (or DMCA) notice will be forwarded to the party that made the material available, and also may be sent to third parties. You are required to consider the possible fair use implications, and legislation pursuant to Canada's Copyright Modernization Act (which provides for the most recent amendments to Canada's Copyright Act). It provides that the Notice and Notice regime [for example, sections 41.25, 41.26 and 41.27(3)] be followed. We reserve the right to challenge abuses of the "Notice and Notice" (and DMCA) process, and your use of this form does not waive that right.
Please follow these steps to file a notice:
1. Contact the site content owner directly. Go to the site in question and leave a comment with your complaint, or contact them via any listed email address, or use any other contact information, or method they provide; to see if the matter can be resolved directly between you and the site content owner.
2. Send your complaint to our designated agent via the form below, if the issue cannot be resolved directly with the site content owner.
We have a policy to terminate accounts that we consider to be infringing on copyright. Although we will not share the specifics of our copyright infringement policy, we believe that it strikes the right balance of protecting the rights of copyright owners as well as protecting legitimate users from wrongful account termination. Please be aware, notices which are successfully countered, rejected on fair use grounds, or deemed to be fraudulent are not considered against any of our client accounts.
All information below, is required information (below):
If you prefer postal mail, you can send your request using the information below:
COB5 – DMCA Request
502-5694 Highway 7 East,
Markham, Ontario
L3P 0E3, Canada
Your written request must include:
An identification of the copyrighted work claimed to have been infringed.
A description of the nature and exact URL location of the material that you claim to infringe your copyright, in sufficient detail to permit COB5 to find and positively identify that material.
A physical signature of the copyright owner or a person authorized to act on their behalf.
Your full name.
Your complete address.
Your telephone number.
Your email address.
A statement that you have a good faith belief that use of the material in the manner complained of is not authorized by the copyright owner, its agent, or the law.
A statement that the information in the notification is accurate, and under penalty of perjury, that you are authorized to act on behalf of the owner of an exclusive right that is allegedly infringed.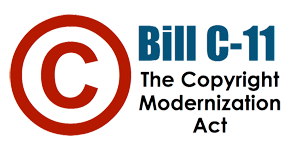 The Copyright Modernization Act (Canada), directs regulators to institute the "Notice and Notice" system of copyright infringement notification. In generalized terms the system works as follows:
Copyright holder sends notice of infringement the the hosting provider.
The hosting provider must forward the notice to the uploader "as soon as feasible".
The hosting provider must inform the copyright holder that it was forwarded, or why it is not possible.
The hosting provider must retain record of the notice for either six months (or a year if the copyright holder files a legal claim).
Note: Form submissions using a Canada mailing address, and where the website is not a United States website, will be treated as Notice and Notice. Forms submitted that use a United States mailing address, and where the website is a United States website, will be treated as DMCA take down notifications.